This has been a week full of many things, not the least of which has been a diverse breadth of entertainment.
Book of the Week:
After reading The Book Thief by Markus Zusak, it's easy to see why it reached #1 on the New York Bestsellers list. Death, as the book's narrator, is one of story's core concepts. Death and words. It is a curious experience to read a story told by Death. It's told in a way that lets you engage with the characters, yet, in a way, every emotion in the book is tinged by a kind of distance. That is the character of Death in a nutshell: distant but nonetheless engaged. Collecting souls is just a job for him; he neither particularly enjoys nor abhors it. He finds distraction from his job in colors: the color of a person's soul, the colors of the sky.He tells himself not to get invested in the people he encounters, but every now and then one person catches his attention. One such person is Liesel Meminger, the book thief. This is her story, a story of a German childhood lived in Nazi Germany. It's a deeply poignant and philosophical book, unfortunately marred by the excessive language. Nonetheless, I may find myself reading The Book Thief again.
Movie of the Week: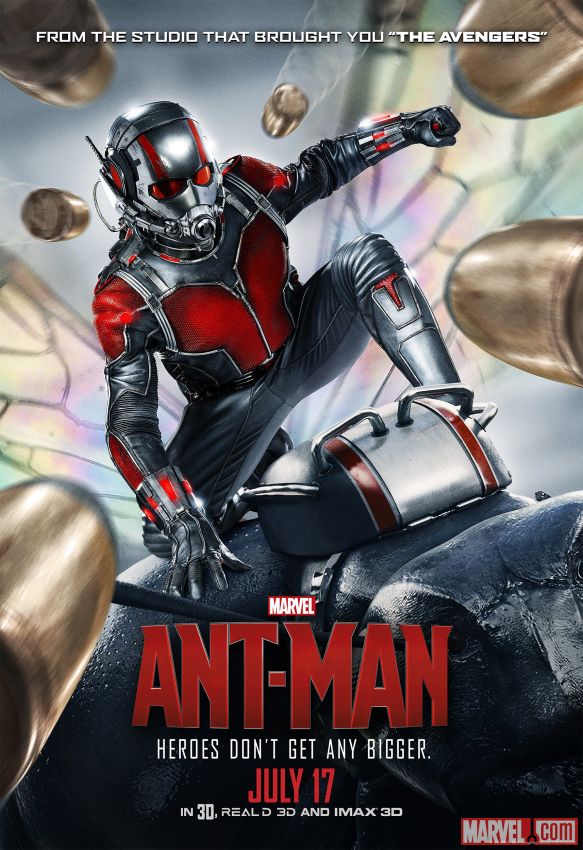 Honestly, I was only marginally excited for Ant-Man, the latest release from Marvel Studios. I think my interest got lost somewhere between the craziness of Avengers: Age of Ultron and my anticipation/terror about Captain America: Civil War. I was distinctly wrong about this film. In a refreshing change of pace, this movie focuses on the story of Scott Lang, a convicted cat-burglar with a strong love for his daughter, Cassie. Desperate to find a job, he is recruited by Dr. Hank Pym to wear a special suit that shrinks him to the size of an ant. Filled with great humor, loveable characters, and a nice break from the carnage of superhero films, Ant-Man is highly enjoyable and sets up Civil War in a gentle way while maintaining its own independence as a story.
Music of the Week:
Franz Liszt - Hungarian Rhapsody No. 2
Liszt was one of the superstar musicians of the 1800's in Europe. And not just as a pianist; his compositions are quite beautiful, as well. This orchestral rendition of his Hungarian Rhapsody No. 2 in particular brings to mind the Slavonic Dances of Dvorak with a distinctly European flavor and quick, soaring melody that incorporates marches.